Matt Byrne's Vegans
Matt Byrne's Vegans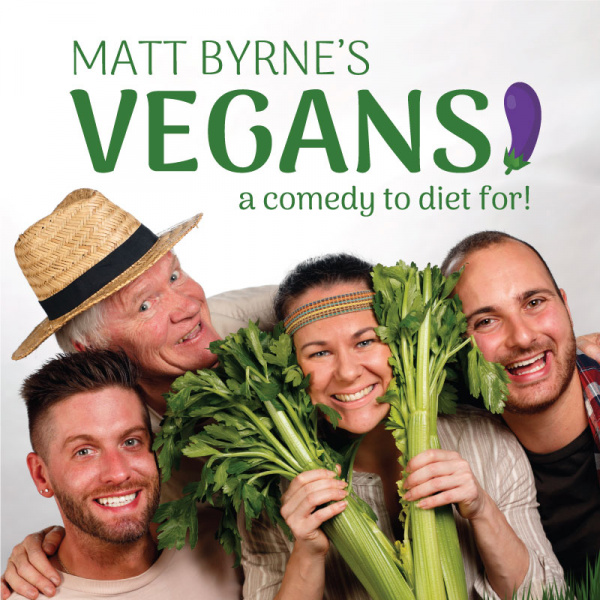 Image for Matt Byrne's Vegans
Event Details
Date: Tuesday, 11th Feb 2020 — Saturday, 14th Mar 2020
Time: 8:00pm — 10:00pm
Download attachment: matt_byrnes_vegans_press_release.docx
This is a riotous look and the Vegan revolution and Aussie eating habits.
Further Information
From Mock Meat to Mocking Meat, four versatile performers explore a brave new world where Vegans are ruling the roast and banning the BBQ!
See Lauren Weber, Adam D'Apice, Jayke Melling and Matt Byrne serve up a homegrown comedy to diet for! WARNING: May contain traces of nuts!
This event wil be held in the Don Pyatt Hall, just below the Norwood Concert Hall.