Scott Bradlee's Postmodern Jukebox
Scott Bradlee's Postmodern Jukebox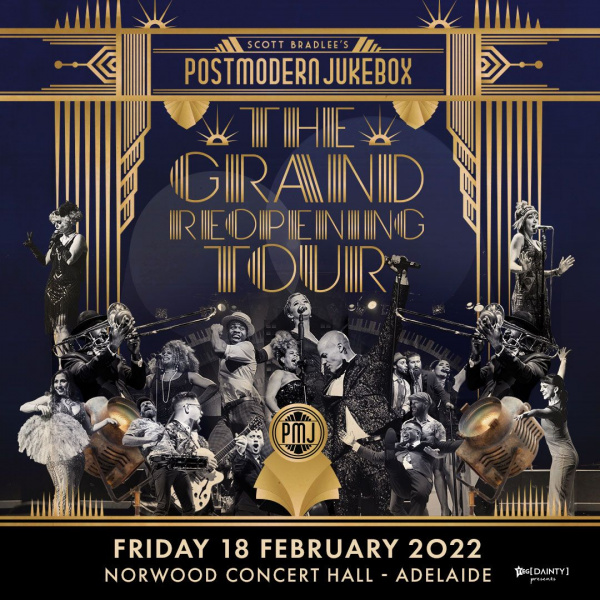 Image for Scott Bradlee's Postmodern Jukebox
Event Details
Date: Friday, 18th Feb 2022
Scott Bradless's Postmodern Jukebox celebrates The Grand Reopening with a worldwide tour.
Further Information
The pop-jazz phenomenon makes it long-awaited return to live performance with a celebration of the new Roaring 20s travelleing across the U.S., Canada, U.K., Australia, New Zealand and Europe.
TEG Dainty is thrilled to announce that famed time-twisting musical collective Postmodern Jukebox will bring The Grand Reopening Tour to stages across the country in February & March 2022.
The 12-date Australian tour will kick off in Darwin and then head to Perth, Adelaide, Melbourne, Hobart, Newcastle, Woolongong, Sydney, Canberra, Toowoomba and Brisband before winding up on the Gold Coast.
Tickets go on sale Friday 28 May, 10am local time from www.tegdainty.com.